Every weekend, the Berlin Art Market is held Saturday and Sunday. Summer and winter the market is a year-round event.
In addition to the regular weekends are the special events.
In the event overview you can get an overview of the upcoming events or use the event calendar on Krencky24.de to get more information about future events.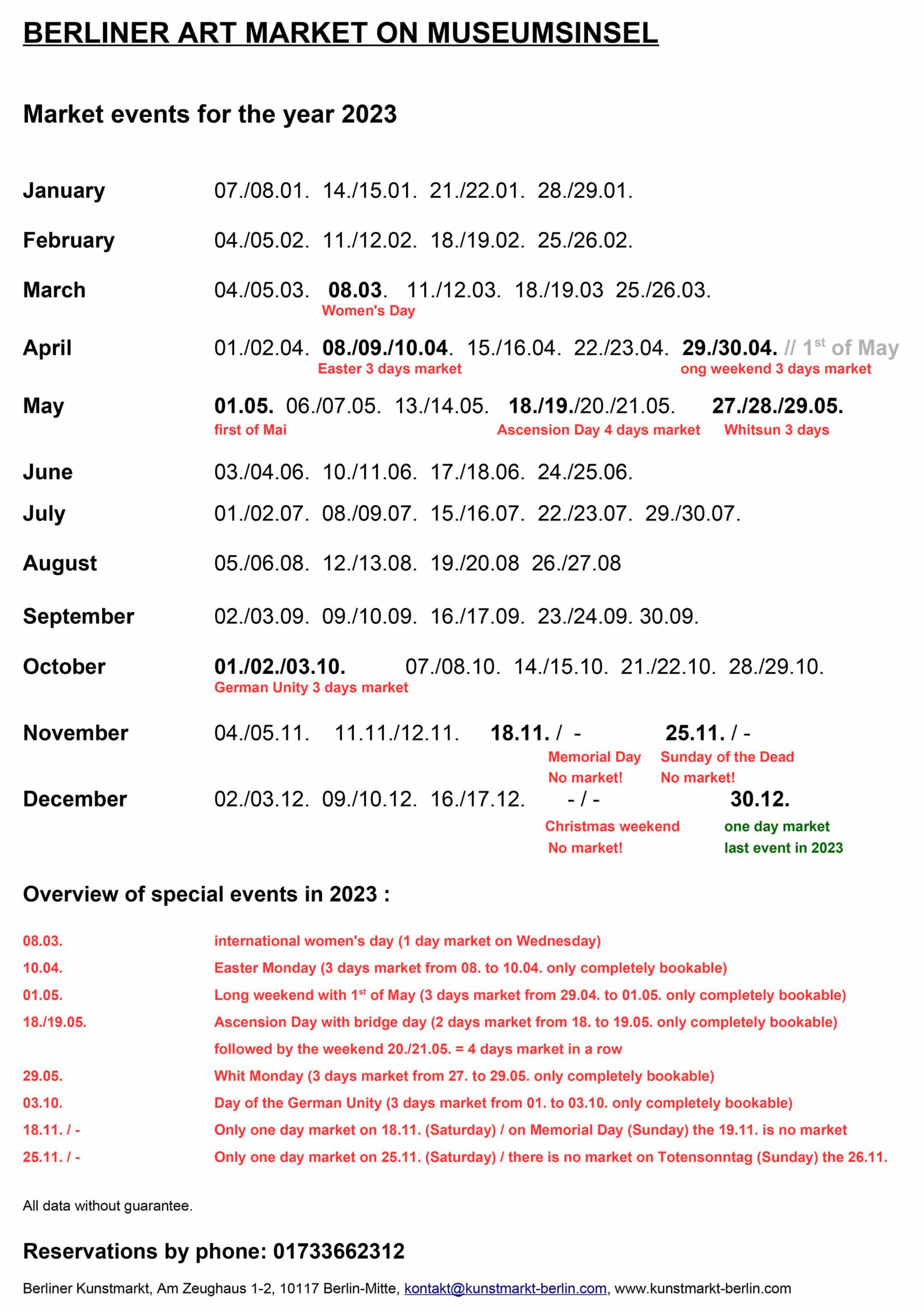 If you are an artist, artisan or designer and interested in participating in the Berlin Art Market, please use the contact form to apply for a regular weekend or for a special event.
Click here for the contact form: